Stocks Are Set To Surge As The Global Break Out Enters Day 2
US Markets
S&P 500 Futures +25 points
US 10-Year 1.52%
VIX 16.5
Dollar Index 98.20
Oil $56.25
International Markets
Nikkei +2.12%
Shanghai +0.94%
HSI -0.03%
KOSPI +0.82%
UK -0.60%
DAX +0.80%
Markets are rising on the hopes of a thawing trade war between the US and China as both sides agree to meet in October. The result is a strong rally overnight in the Asian markets, which continued to strengthen following yesterday's breakouts.
Japan (EWJ)
The Nikkei joined the party, as it rose above its August highs overnight.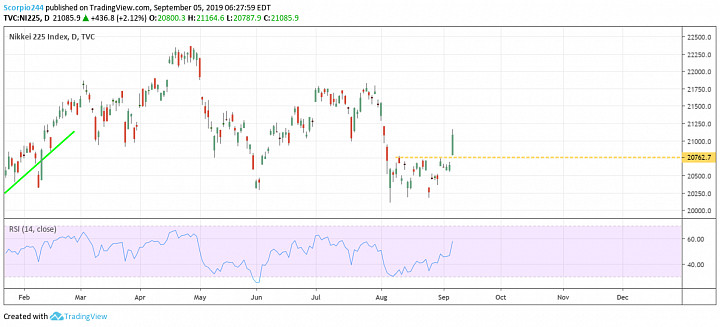 Also, keep an eye on the German 10-Year, which is now approaching a resistance level at -0.60%. As global risks continue to look a little less scary, we could see the further unwind of the risk aversion trade.
S&P 500 Futures (SPY)
The S&P 500 futures cleared resistance at 2936 and rose directly to 2962.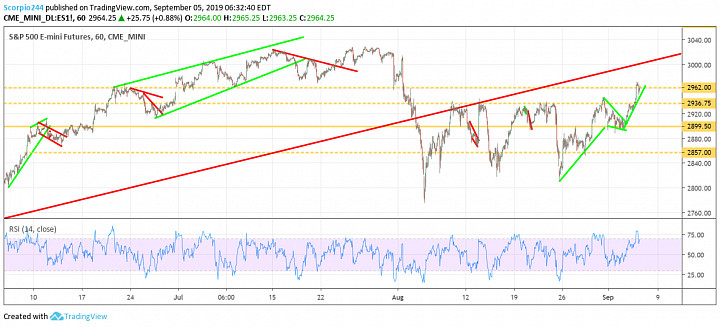 S&P 500 Cash (SPY)
The next significant level for the S&P 500 comes around the 2975 mark, and then back at 3,000.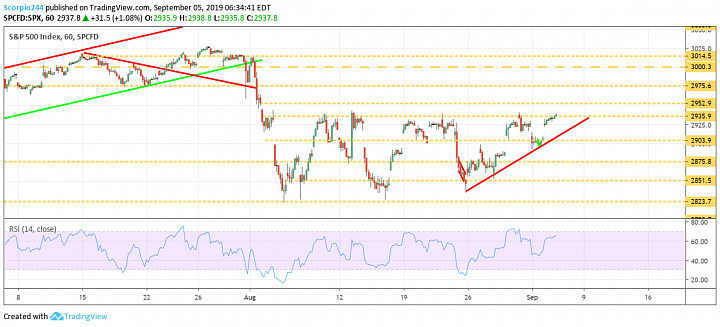 Apple is rising this morning above resistance at $209.50 and appears it is also ready to take out its August highs of roughly $215. It sets up a potential move higher towards $218.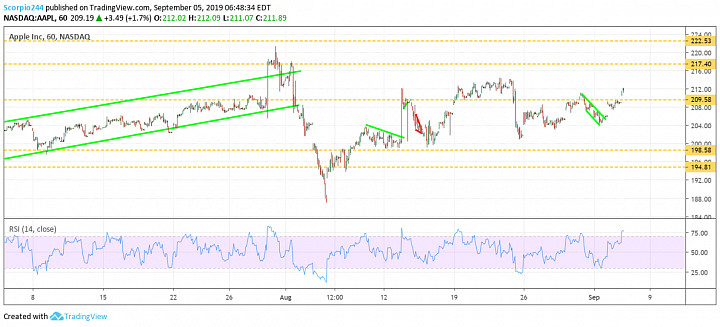 Amazon is moving over $1800, and it is getting ready to challenge its Augst highs of approximately $1830. If that happens, it moves on to $1900.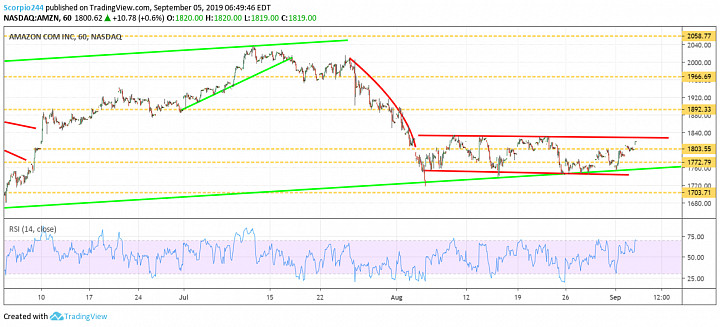 Micron (MU)
Micron is rising today and is inching closer to its next level of resistance at $48.75.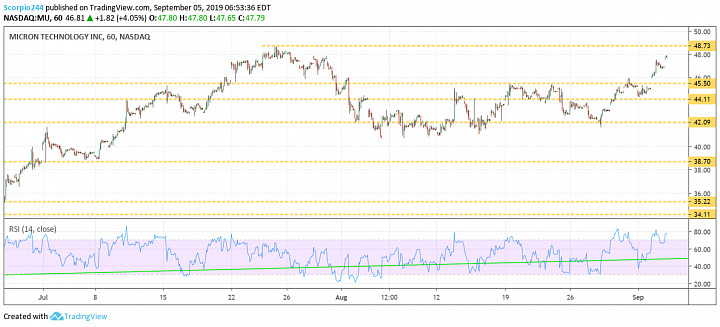 Cisco appears to have broken a downtrend, setting up a push back to $49.30.
Twitter is still on the rise, and the path to $46 is now working.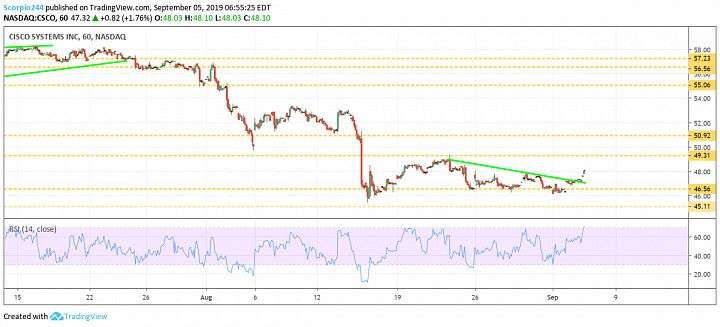 More