This Is Why Stocks May Rise Sharply On April 16
A dull day for the most part in US trading with the S&P 500 falling about ten basis point. It would seem the S&P 500 is consolidating today and getting ready for that next leg higher towards 2,915 on April 16. Tomorrow will be a rather big day with the ZEW business survey out of Germany, and Industrial production here in the US. These are two data points that if better then expectation could trigger positive price action tomorrow.
The chart shows another one of these triangle/wedge patterns forming, and lately, that has led to jumps pushing the index up over its next level of resistance. We have seen several of these triangles along the way higher since late December. It would suggest that tomorrow the same happens.
(Click on image to enlarge)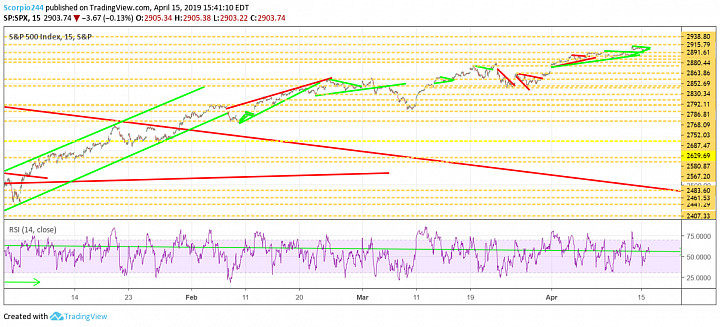 Amazon (AMZN)
Amazon has really struggled at the $1850 level of resistance. It is not what I had expected. I do believe we will see it rise above that resistance, most likely tomorrow.
(Click on image to enlarge)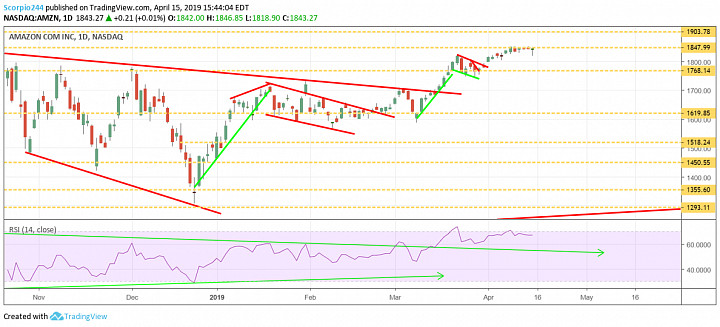 Alibaba (BABA)
Alibaba had a rough day, as did most Chinese stocks on the MSCI delay news. However, the trend is still higher and today's pullback doesn't seem to put that trend at risk for now.
(Click on image to enlarge)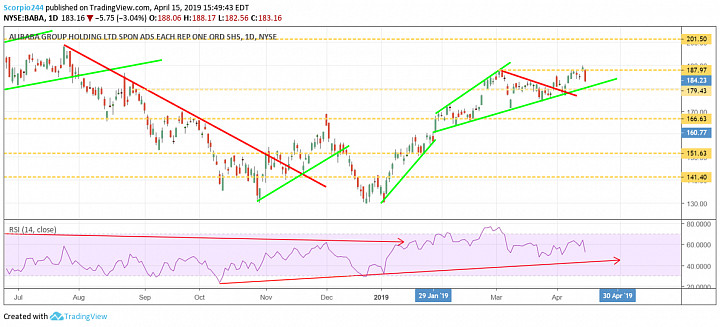 JD (JD)
JD is also dropping sharply, and the chart for JD continues to look solid with a strong uptrend.
(Click on image to enlarge)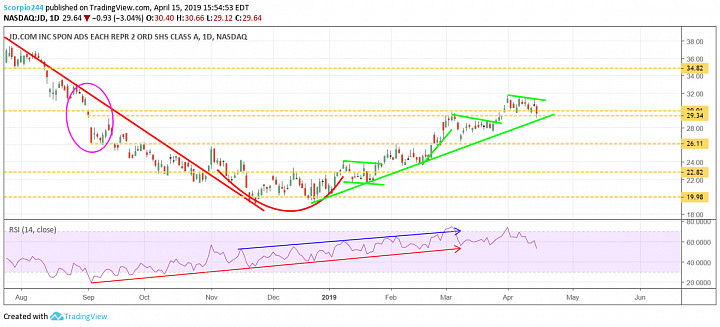 Square (SQ)
I think its time we start asking ourselves if Square is heading lower. The pattern is now beginning to resemble a descending triangle, and that is a bearish pattern. The stock is now at risk for a decline to $65.50
(Click on image to enlarge)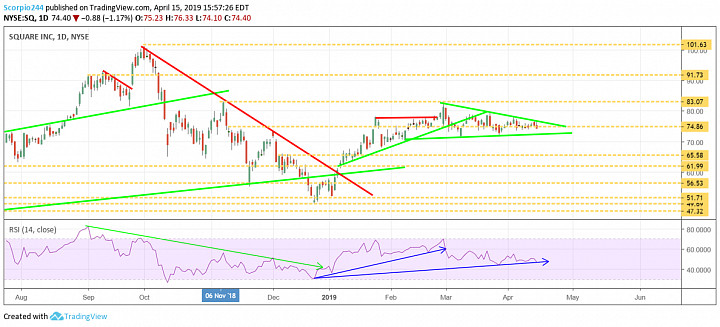 I wrote a story on why I think Microsoft may be heading higher, perhaps to $127 follow its quarterly results. This Is Why Microsoft May Rise After Quarterly Results
NXP (NXPI)
NXPI continues to look like it is heading towards $106.
(Click on image to enlarge)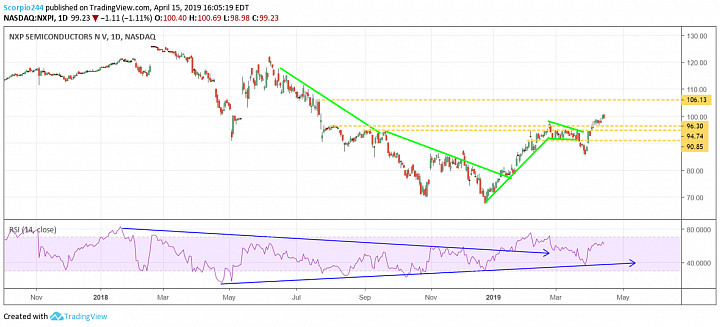 More