Amazon's Airship Patent Brings Science Fiction Closer to Reality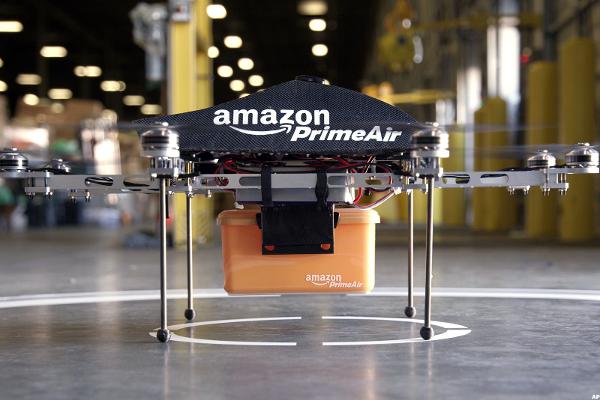 Just when you thought Amazon's (AMZN) two-hour Prime Now delivery was pretty incredible, the e-commerce company has received a patent that will allow it to deliver packages in just minutes.
And the proposed system itself is just as unbelievable as its delivery time promise, because it involves a huge flying warehouse.
Amazon was awarded the patent back in April, but it was only uncovered this week by tech analyst Zoe Leavitt at CB Insight. It's for an "airborne fulfillment center (AFC)."
The AFC would hover in the sky at an altitude of around 45,000 feet, stocked with products. Unmanned drones would fly into it, pick up products and then deliver them quickly to consumers.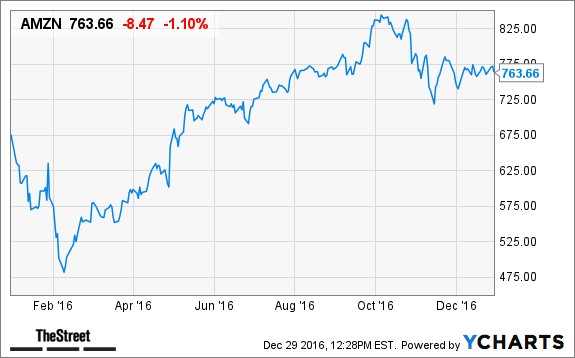 The airship would constantly remain in the air, being refueled and restocked by a smaller aircraft that could dock onto the AFC. Amazon used an example of a football game in its filing: The ship could stock up on items such as food and souvenirs which could be delivered to fans in the stands within minutes. The items available for purchase could be displayed on the sides of the AFC.
And the company advises that gliding drones from...
More